The first domestic liquid nitrogen cold tank test! Nantong CIMC SOE perfectly delivered 2 LNG fuel tanks
On December 3, at the terminal of Nantong CIMC Sinopacific Offshore &Engineering Co., Ltd. (hereinafter referred to as "CIMC SOE"), the barge carrying two 1750m³ LNG fuel tanks built for Samsung Heavy Industries of South Korea slowly left, marking CIMC SOE started the delivery boom of LNG fuel tanks of Samsung Heavy Industries in South Korea.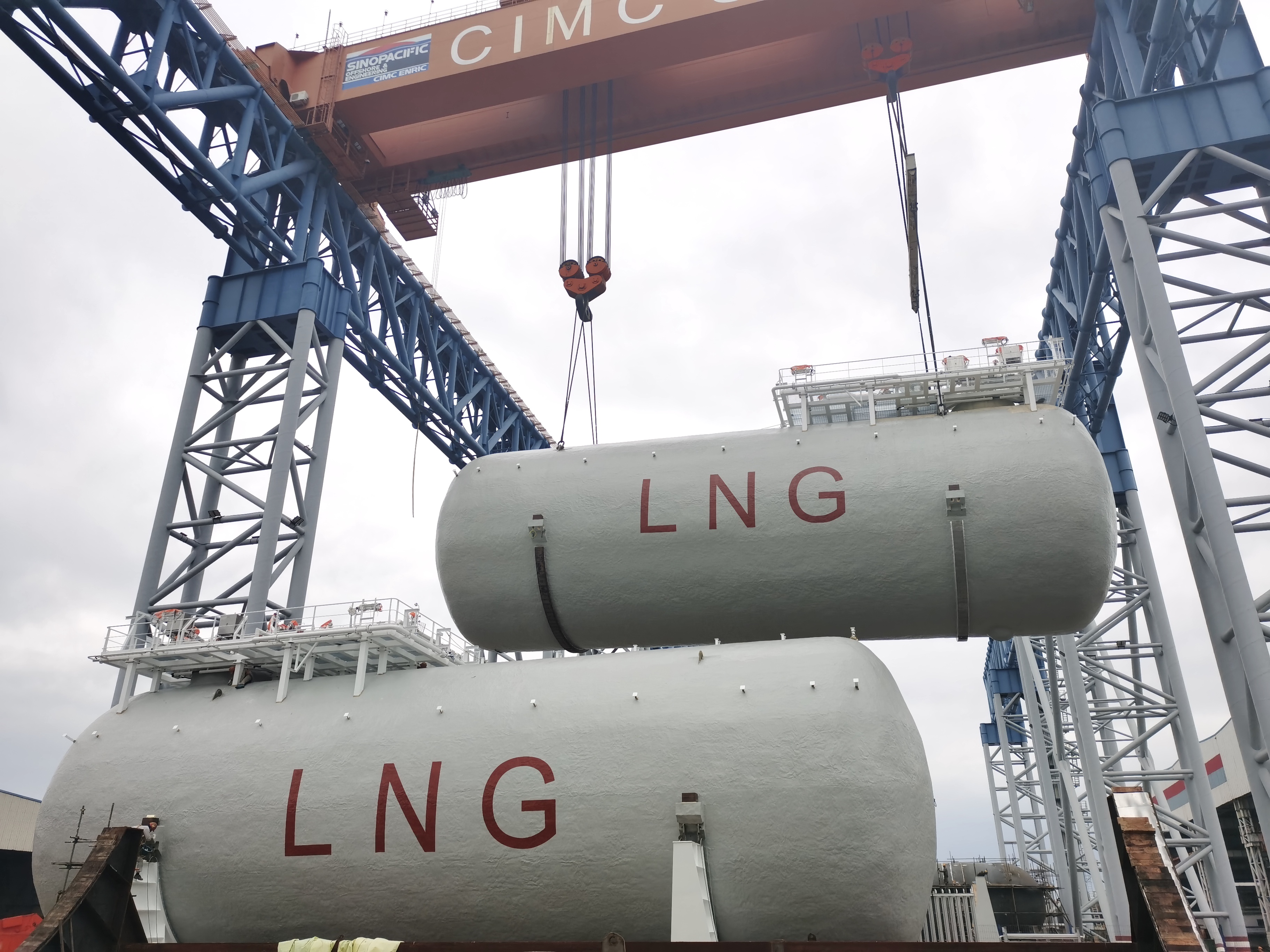 The delivered LNG fuel tanks are registered with KR Classification Society and will be loaded on large tankers to provide LNG clean energy power.
Affected by the epidemic, the development of the project encountered a series of difficulties such as the owner's inability to make inspections on site in time and labor shortages. CIMC SOE was eager to meet the needs of its customers, coordinated resources from all parties, and flexibly adapted. In the end, the project was not only successfully completed, Also delivered 15 days in advance
The project adopts the whole process of liquid nitrogen cold tank test. During the test, liquid nitrogen is used to gradually reduce the temperature in the tank to the temperature required by the test. The entire test process simulates the ultra-low temperature operating state of the fuel tank when it is loaded with LNG, allowing shipyard customers to understand the low temperature performance of the fuel tank body and insulation early before the fuel tank is loaded, and provides reliable guarantee for the customer to deliver the ship on time.
What's more worth mentioning is that this test is the first of its kind in domestic projects. The success of the test further verifies the excellent quality of CIMC SOE 's fuel tank products. Through this test, CIMC SOE has taken the lead in the industry and mastered the whole process of liquid nitrogen cold tank test technology, demonstrating the company's leading strength in the field of LNG fuel tank design and manufacturing. At the same time, it has cultivated the management level of the project team, accumulated project experience, and laid a solid foundation for providing more professional services to customers in the future.